Building and scaling a SaaS startup, especially in its early stages can be extremely difficult and stressful. Most founders, understandably, don't know what they need to do and how to go about doing things — and that's okay.
If you're a part of an early SaaS startup and are eager to grow your company — keep reading. In this article, you'll learn how to build and scale your startup, as efficiently and as stress-free as possible.
How to Scale a Startup in 10 Steps
1. Research
Researching allows you to test the waters of the market and feel whether the idea you're investing in is worthwhile. So, it needs to be the first step on your road to building your SaaS startup. At this stage, your goal should be expanding your industry knowledge.
Through market research, you should perform a competitive analysis, target market research, as well as an industry overview.
First, take a look at the trends as well as social, demographic, and economic statistics of other businesses within your market. Then, through target market research, you ought to strive to understand the audience you want to reach.
You can do so by learning about trends, your target audience, and their habits, preferences, and characteristics. Also, keep in mind that not everyone is your customer, so don't think you'll be able to please everyone with your SaaS product.
Finally, take a deep dive into the activities and finances of your competitors within the competitive analysis. Look at the products they're releasing, the features they're coming up with, as well as their pricing models.
2. Plan for Success
Once you've performed thorough research, you have to make a plan that your SaaS startup will follow on its journey to success. You can do this by creating a business plan, following either the standard model or the lean methodology.
The former can be difficult and tedious to write, and you may even need to hire someone to help you. On the other hand, lean business planning allows you to better understand how to build your startup — quickly and efficiently. With this model, all you have to do is briefly outline the key points of your startup, such as:
What is the problem and solution to the market's needs?
Target audience
Competitors
Hosting provider
Partners and resources
Revenue sources and sales channels
Marketing strategies
Milestones
If you're interested in learning more about this model, we recommend checking out Tim Berry's guide to Lean Business Planning. Here, you'll be able to find a lot of resources and even take an online course to make sure that you have a firm grasp on the concept.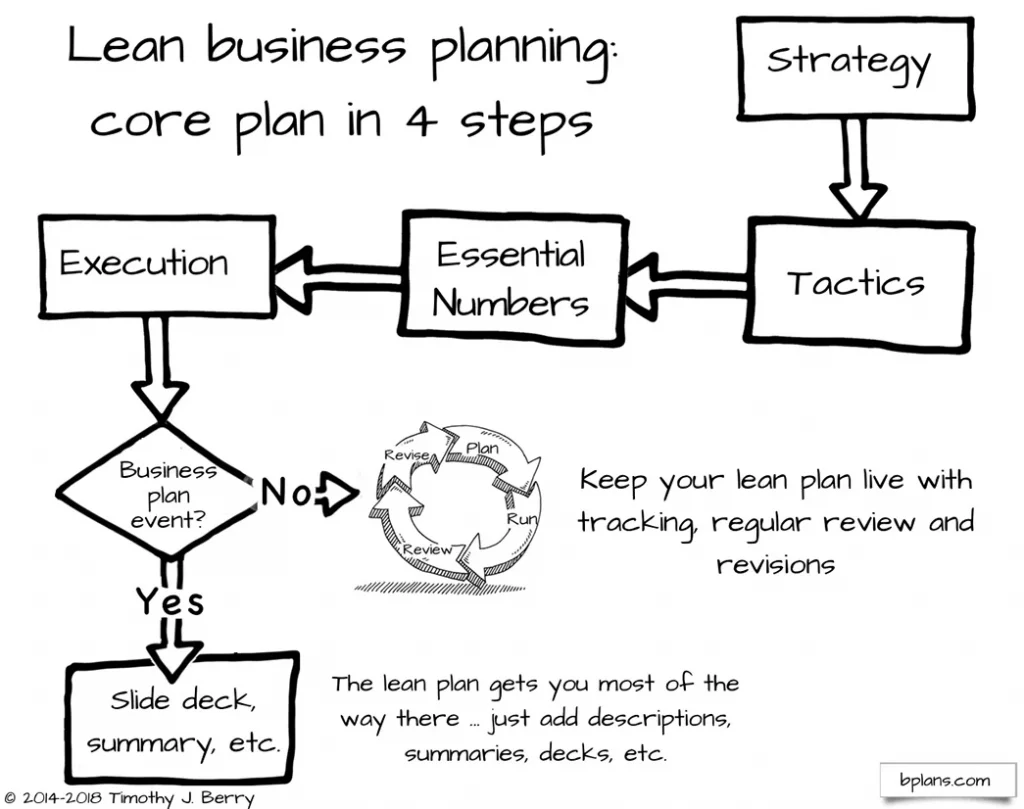 Once you've completed your lean planning, you also ought to think about your financing options. You can either bootstrap your startup by financing it through existing resources or make a crowdfunding campaign to find support. Additionally, you could take out a loan or turn to angel investors from websites such as Crunchbase or AngelList.
Finally, you can apply for funding from organizations such as Scale Startup Chile.
3. Make a Prototype
Once you've, theoretically, assessed where your SaaS business stands in the market, it's time to see if your hypothesis is correct. You can do that by making a prototype that can showcase whether there's a demand for your product or not. You'll also be able to introduce it to investors and give them more confidence in your startup.
The prototype should be a simplified version of the product you're creating and give invaluable insight to your users. This way, you'll be able to grasp what they like and don't like, and how you can improve the final product.
Related: How to Find a Product-Market Fit for Your SaaS Startup
4. Choose the Payment Model
You can opt for a free product that features ads, flat-rate pricing, per storage, or a freemium model. Offering a product for free will attract a lot of users, and you'll be able to make a profit instantly. However, don't be too aggressive with the ads, as they may end up driving users away.
On the other hand, flat-rate pricing offers a clear and straightforward model that allows you to charge your users either annually or monthly. You can even offer free trials to draw users to your product.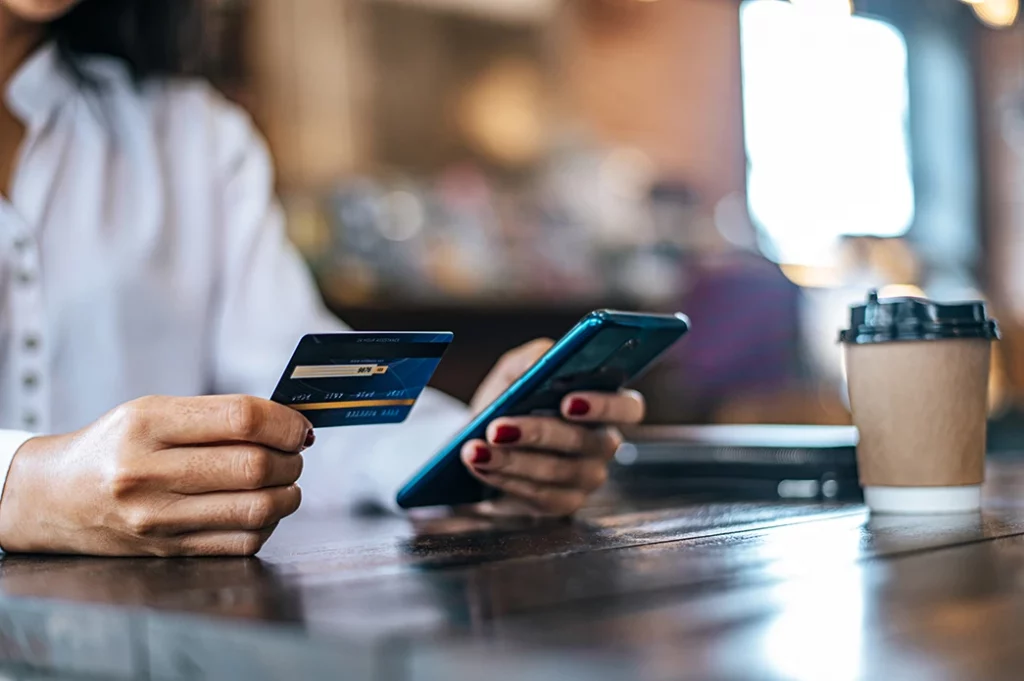 Per storage is a popular model for SaaS startups, as it allows them to charge the users based on how much storage they need, and then pay for additions. It allows the users to get to know your product better while encouraging them to upgrade their plan.
Finally, you can go with a freemium model that allows your customers to utilize the basic functionalities free of charge. However, they'll have to pay extra for any additional, premium features.
If you plan on using this model, know that it can make it difficult to reach paying customers, as the majority will likely stay in the "free" zone.
5. Brand Your Product and Make a Marketing Plan
You have to brand your SaaS to allow your customers to remember, trust, and form a bond with your product. Not to mention, proper branding will make your product stand out on any market, no matter how competitive it is.
You can either hire someone to create your visual identity for your brand — or you can do it yourself. If you choose to do the latter, you'll likely need some additional help. We recommend checking out the ultimate guide on branding your startup.
Finally, once you've completed the branding process, you can move on to planning out your marketing strategy. Think about what channels you're going to use, how and where you want to advertise, and if you want to utilize social media. Make sure to use the visuals, messaging, and language that you've already established through your branding.
6. Launch the MVP
An MVP (Minimum Viable Product) allows you to present a simplified version of the end product to your customers. Its primary goal is to either confirm or deny the need for your product and identify the feature that your users love the most.
It should come with some key functionality, to draw in and get positive feedback from both early adopters and investors alike. However, the MVP shouldn't give everything away, or constantly eat at your time and money.
Simply apply minimal requirements to cut the scope in half, and consider implementing a short development cycle. This way, you'll be able to validate your idea as quickly and as painlessly as possible.
An MVP will also allow you to try out various pricing models to determine which one your clients prefer. Additionally, it will give you better insight into whether a specific feature is necessary, needs some more work, or has to be terminated.If you need some additional information about launching your MVP, we recommend taking a look at Net Solution's MVP guide.
7. Keep Track of Your Progress with Core Metrics
By now, you've hopefully learned how to successfully build your SaaS startup, and have launched your product. To stay on top of its growth, you should start measuring its success straight away. The core metrics you need to keep track of are: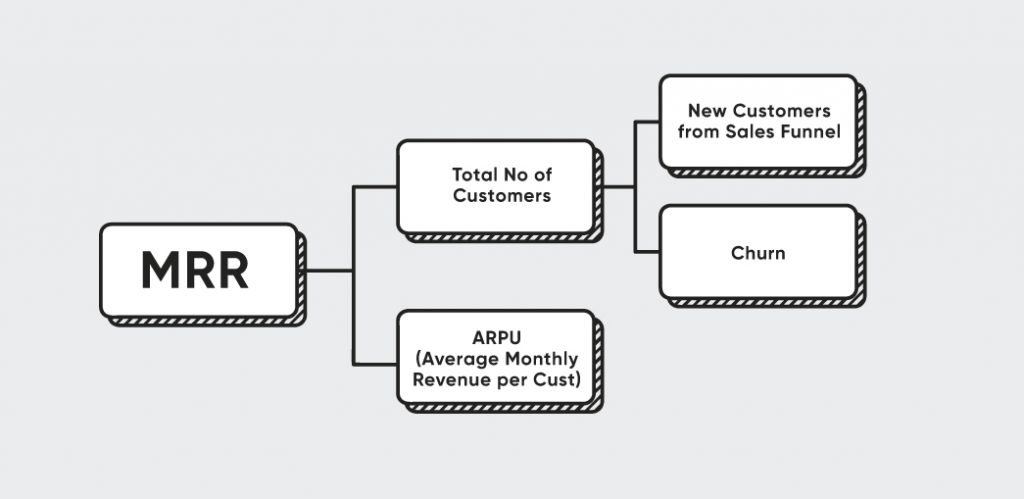 The churn rate measures the percentage of clients that, for one reason or another, cancel your services each month. You should monitor it closely, to see if and why your product is failing, and why your customers aren't staying.
Next, the MRR (Monthly Recurring Revenue) defines your profitability by showing the amount of recurring revenue at the end of any given month. The percentages will help you determine whether you're on to something with your product or need to go back to the drawing board.
The ARPU (Average Monthly Revenue Per User) is a straightforward metric that shows you how much revenue a customer invests in your product in a month. It's a key metric for SaaS products, as it allows you to see which customers you need to keep up with in a convenient way.
The CLTV (Customer Lifetime Value) metric calculates your average monthly revenue per user. It allows you to predict how much revenue you can get from a customer over the time they spend using your SaaS.
Finally, the CAC (Customer Acquisition Costs) calculates how much you have to spend in order to gain an average user.
By keeping track of all of these metrics, you'll be able to monitor your growth, sales, and user statics and better understand how you need to go about doing business.
8. Optimize your Sales and Marketing Strategies
One of the first and easiest steps to take in a small scale business startup is optimizing the sales process, as well as your marketing strategy. So, take a good hard look at your sales funnels, and start expanding your sales force.
Once you've found a sales model that works for your startup, you need to start making big moves — and fast. Put more people on the ground, and make sure word of your product reaches every person from your target market.
However, don't get too ahead of yourself and hire too many people at once, as it may end up costing more than it is worth.
Once you've bolstered your sales team, make sure they and the startups themselves are using the most optimal sales tactics. You can also invest in seminars for your team and bring on a good management team.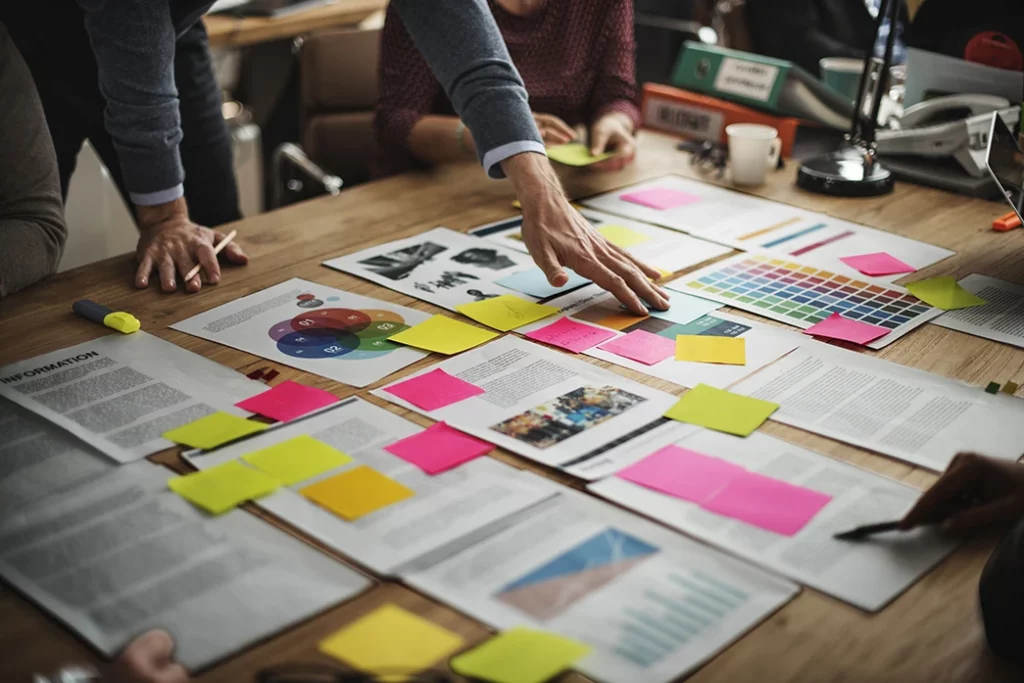 Optimizing Marketing Strategies
Good marketing is important for all businesses, but its relevance is further highlighted during the process of scaling early startups. Moreover, constantly working on your marketing strategy consistently will allow your product to reach new customers constantly.
However, you need to be careful not to waste your money on pricey experiments, and instead invest in what has worked for you before. So, if the marketing plan you've established during the building stages works well — you simply need to find out how to make it even better.
At this point, your marketing plan should target new customers in a way that keeps the CAC as low as possible. Additionally, it should allow you to grow the CLTV via upgrades, upsells, cross-sells, and even downgrades, which can help you minimize the churn. For more marketing strategies and a more in-depth guide, we recommend taking a look at Neil Patel's Ultimate Guide to Startup marketing.
9. Automate & Outsource
Outsourcing can seem like a huge undertaking for startups, as it mostly exists as a part of larger corporations. However, the process can help you grow your SaaS startup easily — if you can do it correctly.
Most of the time, automation is what makes scaling startups possible. The reason behind this is that allows you to get work done more quickly and with less effort. Thus, it allows you to focus on more important aspects of your business by improving your workflow.
Automatization can even help save you money, as certain positions can easily be replaced with the help of a single tool.
All that being said, there can be certain difficulties during the automatization process, such as the use of new tools and initial costs.
Still, in our opinion, being able to automate processes such as lead nurturing or email marketing will make all of the difference to your startup.
Outsourcing is somewhat similar to automatization, as it allows you to do your work more efficiently — by delegating it. You can hire a specialized firm, to make recruiting as well as the hiring process easier and cheaper. You can also outsource tasks such as marketing, sales, customer service, and lead generation to external experts.
Not to mention, but you'll also cut down on operational costs, such as renting an office and buying equipment in the long run. However, probably the best part of outsourcing is that it allows you to focus all of your efforts and resources on bettering your product.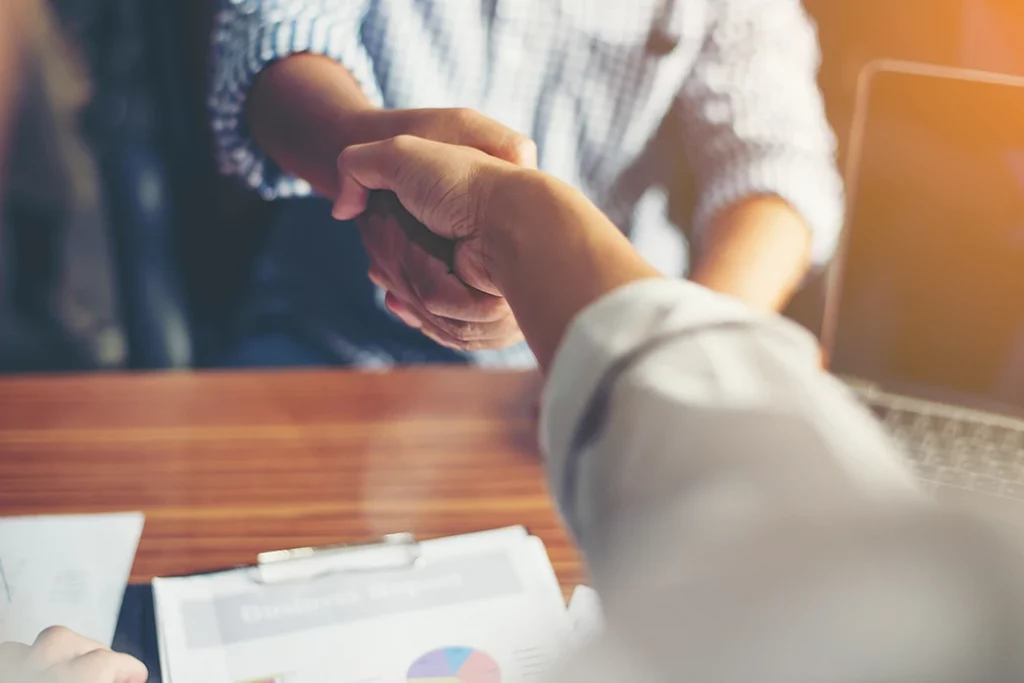 10. Prioritize Your Customer's Happiness
SaaS stands for Software as a Service, and you need to keep that in mind at all times. You're offering an answer to your customer's problems, and a tool that is intended to keep them happy and make doing business easier.
Most importantly, companies that focus their efforts on keeping their clients satisfied tend to do better than those who focus solely on the product.
First of all, to ensure your customers are happy with the SaaS, you should check up on them through the NPS (Net Promoter Score).
Additionally, you ought to think about utilizing growth-hacking techniques to garner a larger client base. You can launch a loyalty program, and offer help in the various online communities such as Reddit or Quora.
The options truly are limitless, and all you have to do is try them out to determine which one works best for you, depending on your objectives, resources, business model, etc.
If you're looking for any good examples of growth hacking methods, with real-life examples, you can take a look at this article on growth hacking examples from OptinMonster.
Finally, ask your customers for honest feedback, and let them know that it is always welcomed and appreciated. Also, make sure that your customer support staff is well-equipped and trained to help work out any kinks and keep your customers happy.
This way, you'll be able to provide them with the best version of your product, retain them, and generate more leads and business through word-of-mouth.
Liked this article? As always, feel free to share with your friends and follow us on Facebook and Linkedin.