One of the first catch-22 situations you'll face as the founder of a startup is similar to the struggles of young college graduates searching for their first job. You need a proven track record to get funds via traditional investment, but you also need funds to create a proven track record! You probably spent many hours thinking about the best solution to this problem. We're guessing that you considered crowdfunding, and that's why you're here! We'll walk you through the top 10 crowdfunding platforms for SaaS startups in 2023. We'll also show you how to use those platforms to fund your SAAS product. So, you've come to the right place, buckle up and let's go!
How crowdsourcing websites work
Individuals or organizations can use crowdsourcing platforms to post tasks or projects and receive contributions from a large number of people. To begin, you would post your project on the platform, including details such as the project description, requirements, deadline, and compensation. The project is then promoted to a large audience via the platform and other relevant channels. The target audience can then view it and contribute. That can include ideas, feedback, skills, or financial support. Finally, once the project is complete, you can reward contributors in accordance with the terms outlined in the initial posting. Crowdsourcing can be a powerful tool for harnessing the collective creativity and resources of a large group of people. Of course, you can also use this as input for further development.
Types of crowdfunding sites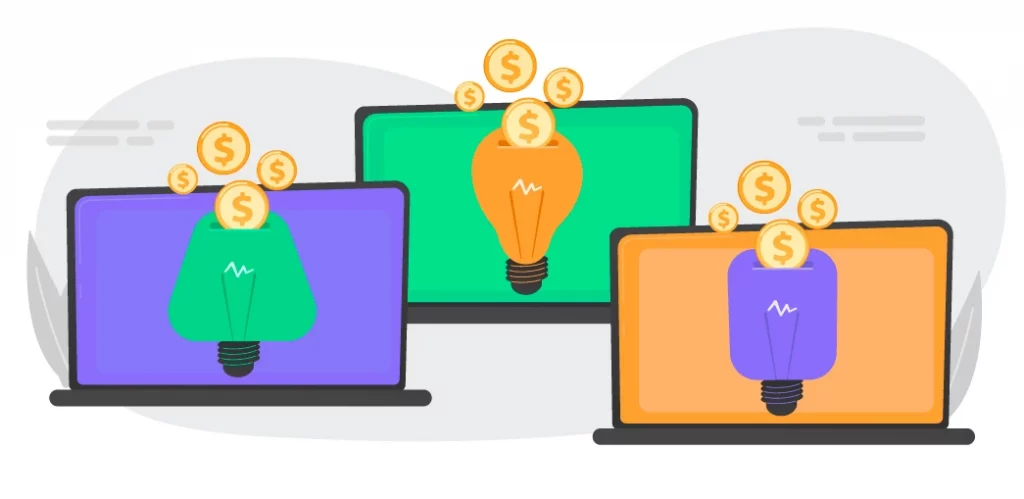 There are several types of crowdfunding platforms. Some of those crowdfunding platforms for SaaS startups are more suitable than others.
Reward-based crowdfunding: If people back your campaign, you can give them early access to your software, premium features, or exclusive content. These platforms work best for innovative products. They can help make people talk about the product and get potential customers interested.
Equity-based crowdfunding is the best way for startups with a lot of growth potential to find long-term investors willing to take risks. Investors who support your campaign and care about long-term success can buy equity shares in your business. This way, you can raise more money to keep developing and scaling your product. At the same time, you can build a group of loyal supporters. The backers who have a personal stake in the company's success will be motivated to give helpful feedback and spread the word about it. Keep in mind that equity crowdfunding has more rules and is more complicated than other types of crowdfunding. You might have to file documents with the SEC (Securities and Exchange Commission) and follow securities laws. All of this can slow down and increase the cost of the fundraising process.
Debt-based crowdfunding means that you can borrow money from individual investors and pay them back with interest over time. This method is helpful if you need money to pay for specific projects or operations. At the same time, you don't wish to give up any ownership of the company. This is a good option if you already have a steady stream of income and can afford to take on debt.
Donations-based crowdfunding: You can ask people who believe in your mission or cause to give you money. This strategy can work if you care about social or environmental issues. These platforms are made for social causes, non-profits, and charitable organizations. Using these platforms, a SaaS development company can raise money for a social cause. Of course, that cause must fit with its mission or values. You can give a portion of the profit to the cause and use this to attract investors or customers who care about the same social issues as you.
How to run a crowdsourcing campaign for a SaaS product that works
As the owner of SaaS, you need to think about a few important things if you want your campaign to be successful. First, you need to create a clear and compelling pitch that explains your campaign's purpose, goals, and possible effects. A strong network of supporters can help spread the word about your campaign as well.
You should also add interesting content like photos and videos, set a realistic funding goal based on a thorough cost analysis, and offer rewards to get people to pledge their support. Potential backers are more likely to trust and believe in a project if it is actively promoted through different channels! Your project won't have trust issues if you have strong communication with frequent updates and prompt responses, as well as support from reliable and trustworthy people or organizations.
Overall, crowdfunding success requires strategic planning, active promotion, interesting content, strong communication, and knowing what potential backers need and why they might want to help.
What to look for when choosing crowdfunding platforms for SaaS Startups
There are several things to think about when choosing a crowdfunding platform for your SAAS development company. First, you should look for a platform that is easy to use and makes it simple for potential backers to find and understand your campaign. You should also think about what makes something successful on a certain platform. Studying previously successful crowdfunding campaigns on the platform can offer valuable insight.
Other important things to think about are the minimum funding goals that some platforms require, and the fees that the platform charges. Restrictions on where the campaign runs and the time limit for the campaign are also things to remember. We also covered how you should scale an early SaaS startup, so you might want to check that out.
What to do before launching a crowdfunding campaign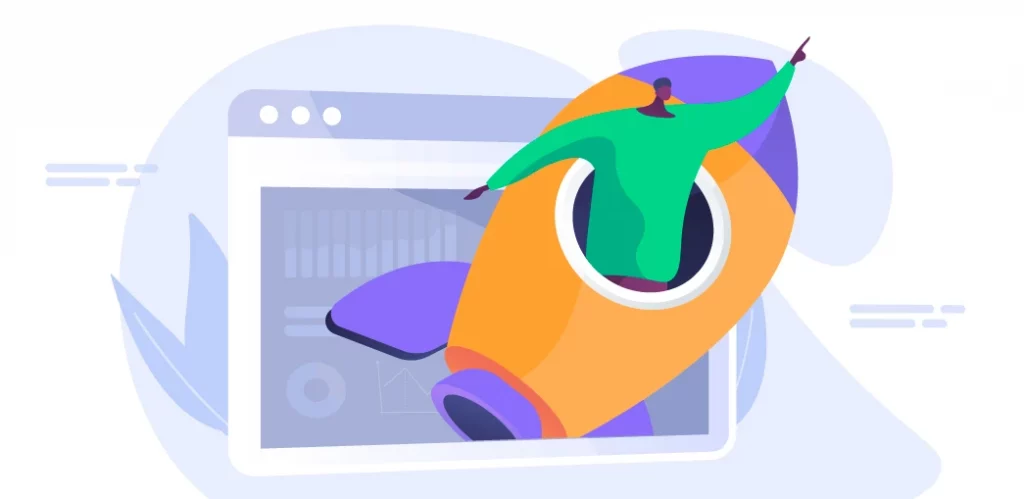 Before starting a crowdfunding campaign, you can take a number of steps to make sure it will be successful. First, you should do market research to find out what your target audience needs. Then, you should make a detailed plan with a clear timeline, budget, and marketing strategy. Testing your product or service to make sure it meets the needs of your target audience is of utmost importance. Furthermore, you should build a strong team of professionals to help you with product development, marketing, and customer support.
Making a compelling campaign page with high-quality images, a clear explanation of your product or service, and a breakdown of how the money will be used is important for the campaign as well. If you offer backers attractive rewards and incentives and keep them informed regularly, they will stay interested.
Lastly, spread the word about your campaign using different methods. Social media, email marketing, marketing to influencers, and public relations are the most common ways. By doing these things, you can make your crowdfunding campaign as successful as possible. You will also learn a lot about the market and competition in your industry.
How to get people interested in the campaign
As we already mentioned, you can spread the word about your crowdfunding campaign in a number of ways. However, one of the interesting tactics we didn't mention yet is offering early-bird or exclusive rewards to backers who come early or at a higher level.
You can also ask local or specialized publications to write about your campaign and spread the word. Leveraging your personal and professional networks is also important! Ask for their support and encourage them to share your campaign on their social media.
You should also talk to your supporters and answer their questions and comments quickly. Keeping them up to date on how the campaign is going is essential. Lastly, it's important to have a clear and concise marketing plan in place before starting the campaign to increase its chances of success.
Kickstarter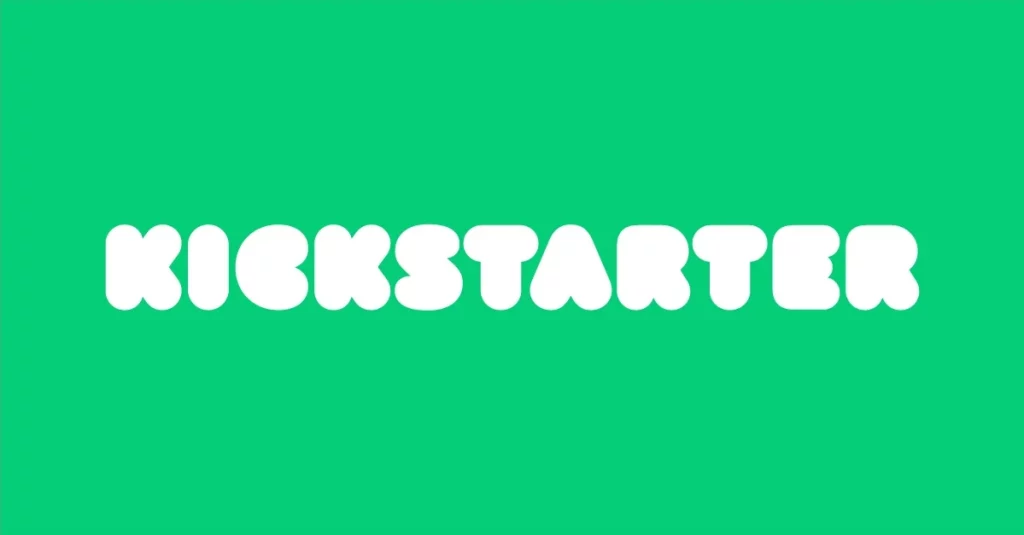 Kickstarter is one of the best-known crowdsourcing websites, and it has an all-or-nothing funding model: if a project doesn't raise enough money to reach its goal, it won't get any of the money that was pledged.
One thing that makes Kickstarter appealing is that it is easy to use. Campaigners can create a page for their project, set their funding goals, and offer rewards to backers. The Creator's Handbook is a great resource for people who want their campaign to be successful, and email support is available for customers.
Statista says that about 40% of Kickstarter projects are successful. There is no minimum funding goal. However, projects must reach their funding goals within the time limit to get the pledged money. Kickstarter takes 5% of the total amount raised, plus another 3-5% for processing payments.
Campaign creators from the US, UK, Canada, Australia, and many European countries can launch projects on Kickstarter. Before launching a campaign, Kickstarter asks campaign creators to verify their identity and give information about their bank accounts. In some cases, you might need to provide more proof, like a business license or tax information.
Kickstarter campaigns can last up to 60 days and give backers rewards like early access, exclusive merchandise, and personalized experiences.
Trello, Grammarly, Notion, Hootsuite, and Mailbox are all examples of SaaS that were built with the help of successful Kickstarter campaigns. These campaigns raised millions of dollars and gave backers special reasons to help them out.
Indiegogo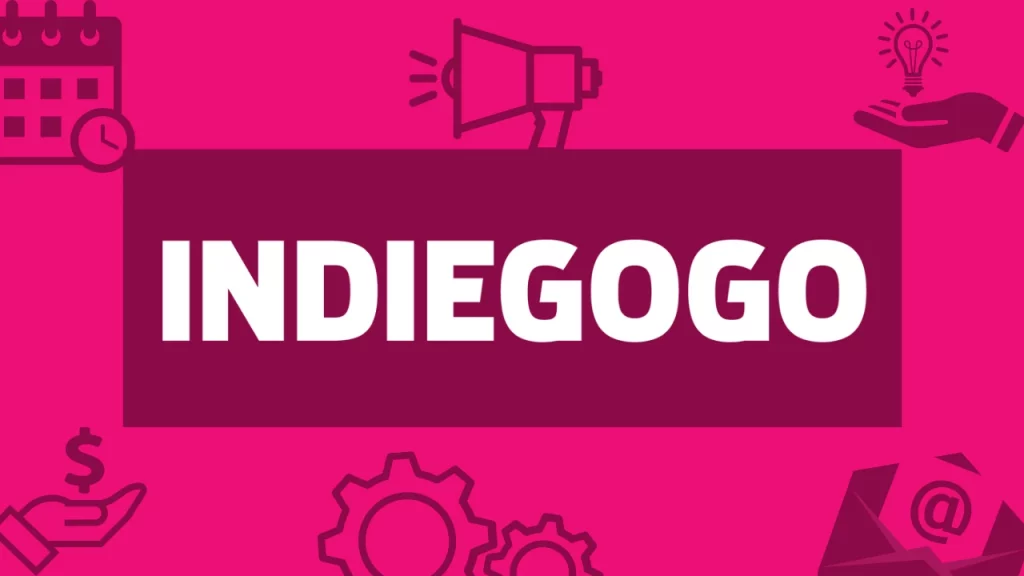 Indiegogo is another popular crowdfunding platform that helps campaigners build their campaigns by giving them tools and support, such as a campaign planner tool, a knowledge base, and a team of experts who can help with campaign creation, marketing, and fulfillment.
For campaigns that reach their funding goal, the platform takes 5% of the total amount raised, plus a 3-5% payment processing fee. Indiegogo charges a 9% fee for campaigns that don't reach their goal. Indiegogo requires campaign creators to verify their name, address, and banking information. Depending on the country, payment processing and some features may also be limited.
There is no minimum funding goal, but projects that don't reach their goal can keep the money raised, minus Indiegogo's fees, if they want to. Indiegogo has two types of campaigns: flexible funding and fixed funding. Flexible funding campaigns can last up to 60 days, while fixed funding campaigns can last up to 47 days.
There are many examples of successful SaaS development campaigns on Indiegogo. HelloCode, Qleek, Muvr, ORII, and Keecker raised a lot of money for their innovative platforms and products through Indiegogo.
Crowdfunder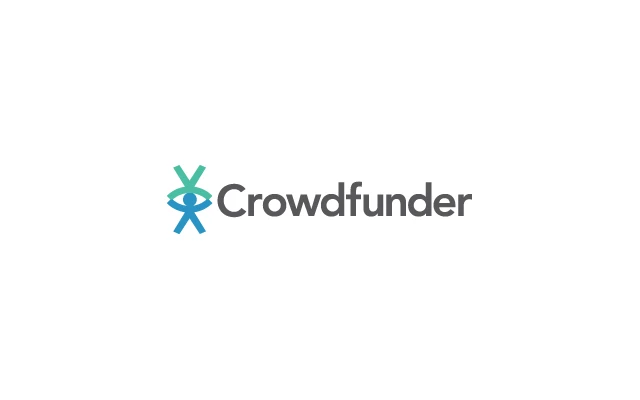 Crowdfunder is a platform in the UK for crowdfunding that focuses on equity crowdfunding for SaaS development projects.
It is easy to use, and experts are available to help create campaigns and give advice on how to raise money. The chances of a campaign's success depend on how much money it wants to raise and how good its pitch is. Campaigns that want less than £50,000 have a better chance of succeeding.
The platform takes a success fee of 5–7.5% of the total amount raised and a payment processing fee of 3%. Campaigns can run for up to 90 days, and they must reach their funding goal to get the money that has been pledged.
Crowdfunder requires campaign creators to verify their identity and banking information. Depending on the project, they may also ask for other paperwork, like business or tax information.
Hummingbird, Eventgrid, Snapforce, Fishbox, and Revealio are some of the successful SaaS development campaigns on Crowdfunder. To increase the chances of success, it's important to have a clear and compelling pitch, give backers a stake in the company, and have a strong business plan and financial projections.
Fundable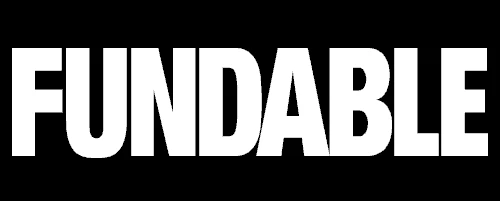 Fundable is a US-based company, that helps SaaS development projects and other business ventures raise money. They have an easy-to-use interface for starting a crowdfunding campaign and a team of experts who can help you make a successful campaign.
They helped startups and small businesses raise more than $500 million. However, they don't say what their success rate is.
There is no minimum funding goal. On the other hand, projects must reach their funding goal within the time limit to get the pledged funds. It costs $179 per month, and there are no extra fees for successful campaigns.
Examples of successful campaigns on Fundable are Nuvango, StartEngine, and Clearbanc, which raised over $4 million for a revenue-share financing platform for SaaS businesses.
Fundable campaigns can last up to 90 days, and backers usually get rewards like early access to the product, exclusive merchandise, or personalized experiences based on how much they pledge.
Wefunder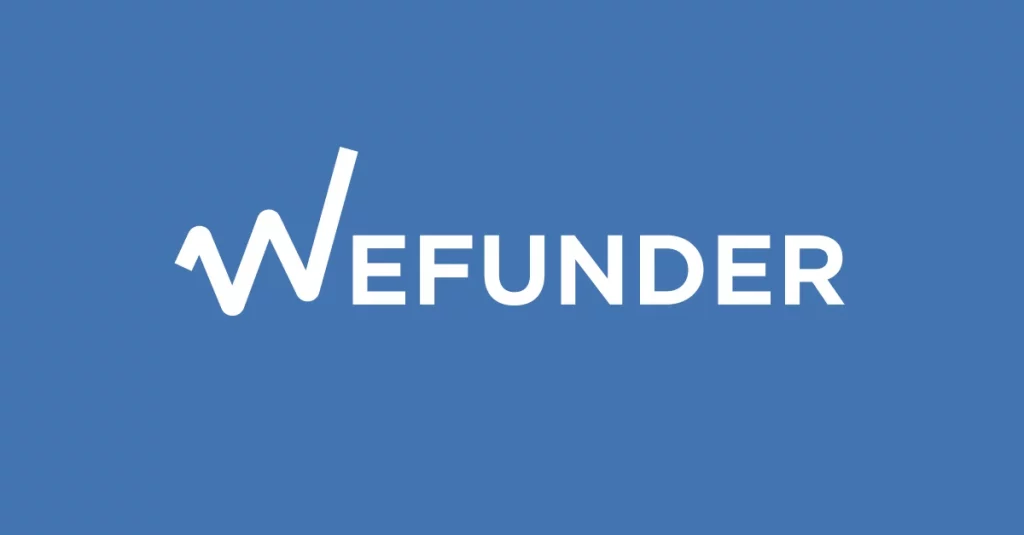 Wefunder is a US equity crowdfunding platform that focuses on startups and small businesses, including SaaS development projects. It is easy to create a campaign, and they offer other benefits. Their experts can advise you on fundraising strategies, pitch creation, and valuation.
They have helped over 700 companies raise $250 million, with a success rate of 80% for campaigns that reach 30% of their funding goal. Wefunder charges a 7.5% placement fee on the total sum raised and a 2% annual maintenance fee. The minimum funding target is usually $50,000.
Wefunder only accepts US investors and requires identity and banking verification. Wefunder campaigns can last up to 12 months. Backers can get early product access, exclusive merchandise, or personalized experiences based on their pledge level. Zenefits, an HR management software company, raised $10 million on Wefunder, EVELO, an e-bike subscription service, raised $1 million, and SafeRoom, a crisis management platform, raised $100,000.
StartEngine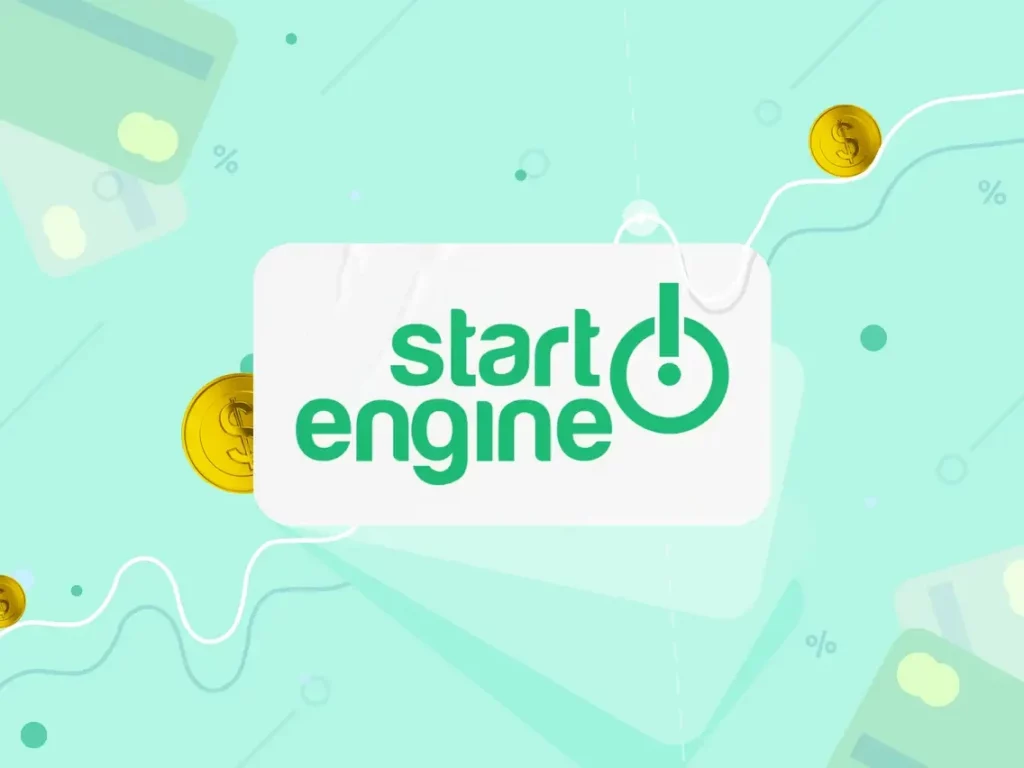 StartEngine is a US equity crowdfunding platform for technology startups and small businesses. The platform has a knowledge base, a campaign builder, and advice from experts on how to make a campaign work. Campaigns can last 12 months with a $10,000 minimum investment. StartEngine charges 7.5% placement and 2% annual maintenance fees on the total raised.
StartEngine needs a good pitch, equity for backers, and a group of people who will help spread the word about the campaign. With a 70% success rate, StartEngine has helped 500 companies raise $300 million. StartEngine verifies investor identities and accreditation. Depending on how much they pledge, backers get early access to the product, exclusive items, and personalized experiences.
ZenSports, Boxabl, Esusu, Nodle, and Vericool are StartEngine SaaS successes. ZenSports, a peer-to-peer sports betting app, raised $5 million on StartEngine. Boxabl raised $12 million on StartEngine to build fully functional prefabricated homes. Esusu raised over $2 million on StartEngine to improve credit scores.
Republic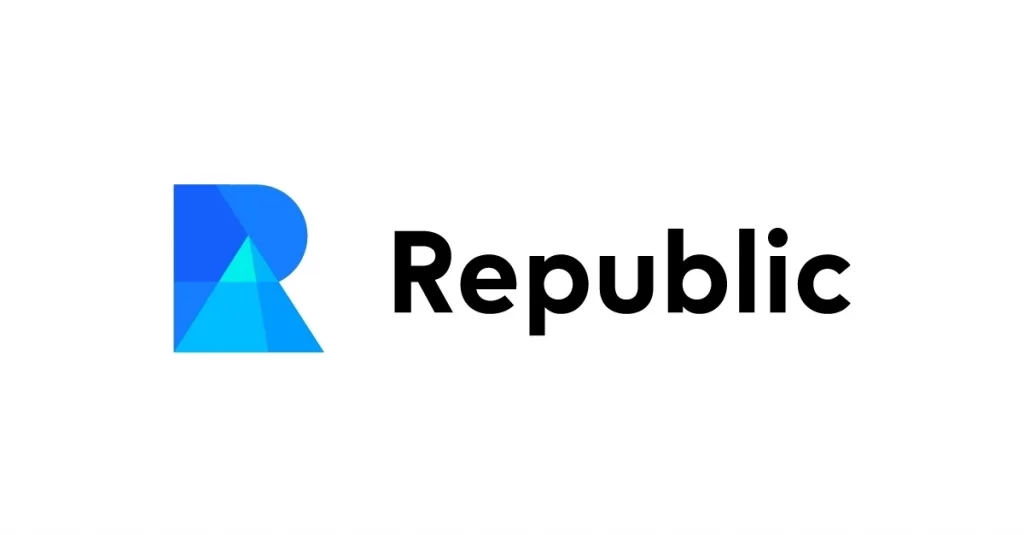 Republic, an US based equity crowdfunding platform, allows accredited and non-accredited investors to invest in SaaS development projects and offers campaigners resources and guidance.
Republic's interface provides help with pitching and campaign valuation. Their fundraising experts can also offer advice. Republic claims to have helped 300 companies raise over $100 million.
For Republic to work, you need a compelling pitch, a way to give backers a stake in your company, and a group of supporters who will spread the word about your campaign. Honeycomb, Lively, Pattern89, and Simporter were able to raise a lot of money on Republic for their software and online tools.
Republic has a $25,000 minimum funding target and charges 6% and 2.5% processing fees. This platform only accepts US investors and requires identity and accreditation verification. Republic campaigns can last up to 12 months. Backers can get early product access or exclusive merchandise based on their pledge level.
GoFundMe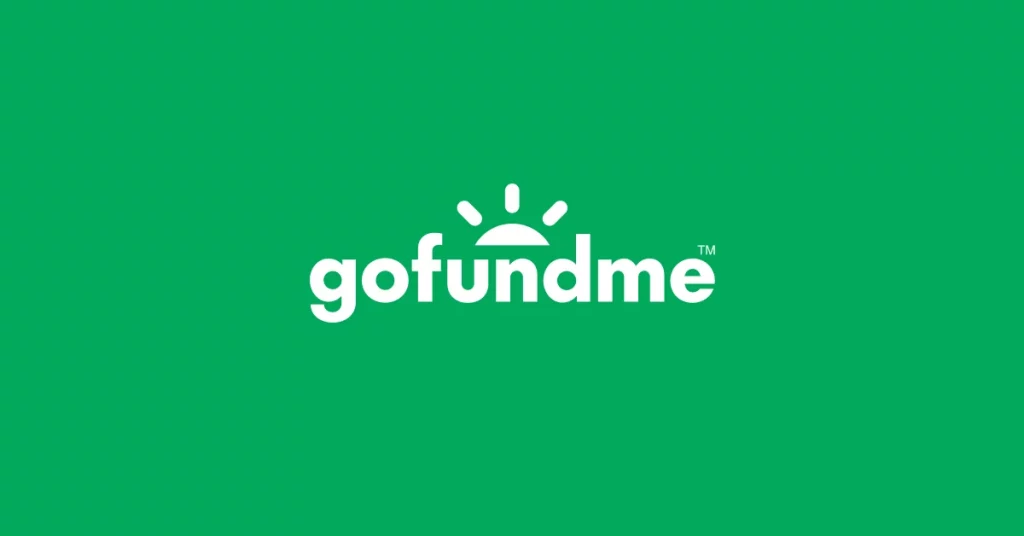 GoFundMe is best known for personal and charitable fundraising, but businesses and entrepreneurs can use it for SaaS development. They don't allow equity or investment fundraising.
GoFundMe's fundraising interface guides users through goal setting and pitch creation. The platform offers email support. This company claims to have raised over $10 billion for various causes. A GoFundMe campaign can be successful if the pitch is on point, the rewards are appealing, and the community backs it up.
GoFundMe does not have a minimum funding target. However, it charges a 5% fee and a payment processing fee of 2.9% + $0.30 for personal campaigns and 1.9% + $0.30 for charity campaigns. Campaign creators can use the platform in most countries, but payment processing and features may vary. Depending on the project, people who start GoFundMe campaigns must verify their identity, banking information, and tax information. GoFundMe campaigns usually last until they reach their goal. Of course, you can close them yourself at any time.
Some SaaS companies have used GoFundMe to fund business-related initiatives or charitable causes. Calm's campaign to help frontline healthcare workers during the COVID-19 pandemic and Zoom's "Zoom Cares" campaign to give resources and help to communities affected by the pandemic were both successful SaaS development campaigns on GoFundMe. Other examples are Canva's efforts to help people in Australia after the bushfires. Grammarly's FightCOVID19 campaign was amazing as well. Hootsuite's efforts to help people in Nepal who were affected by the 2015 earthquake is another successful example.
AngelList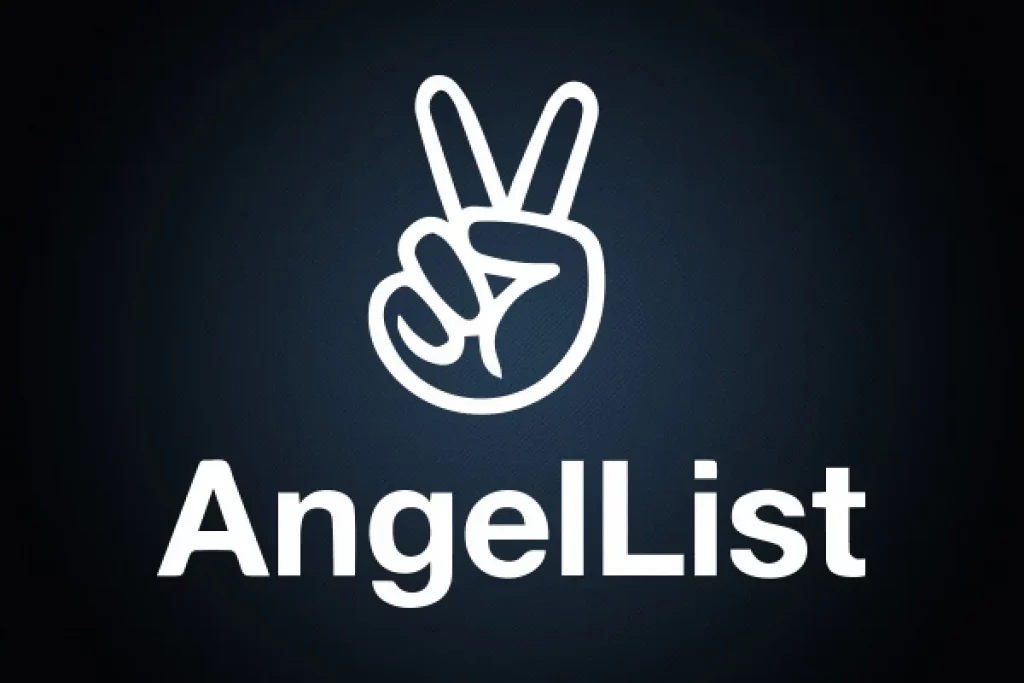 AngelList helps you find investors and raise money. The platform guides you through pitching and team presentations. AngelList charges 5% for successful fundraising campaigns with no minimum.
AngelList success requires a clear and convincing pitch, traction and market validation, and a strong network of investors and advisors. Coinbase, Instacart, and Robinhood are examples of AngelList successes. AngelList requires startups to verify their identities and other relevant information before they can start a campaign to raise money. Before investing, investors also have to meet certain criteria and provide relevant information.
Startups and investors can use AngelList in most countries, but some features and services may be limited. AngelList campaigns usually run until the fundraising goal is met or the campaign is closed. Backers of AngelList campaigns often receive equity or other investments. SAAS owners seeking funding and investors can use AngelList.
Patreon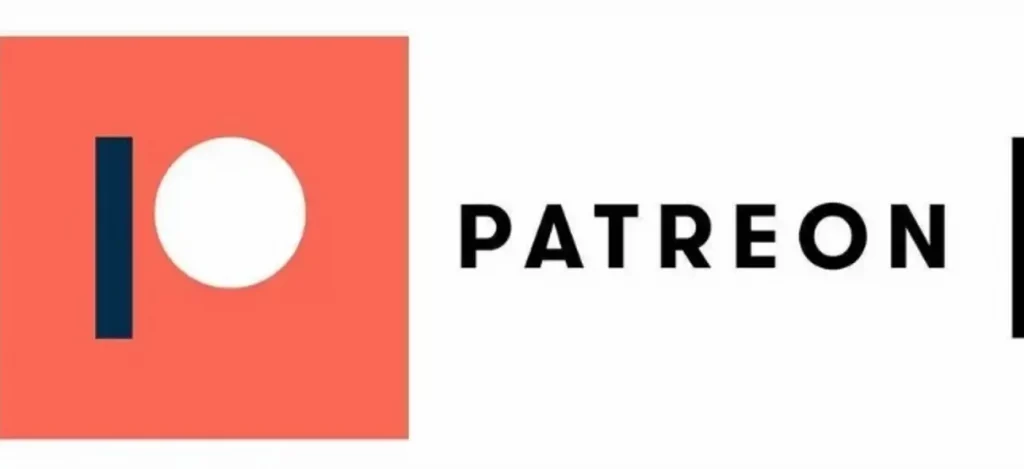 Through Patreon, creators can get recurring donations from their followers in return for exclusive content. It can be used by SaaS developers to create a customer base for their software.
For creators, Patreon offers a user-friendly interface in addition to tools like a Creator Academy with courses on generating content and growing a following. A community forum and email support are also available through the platform. Even though Patreon doesn't share its success rates, it claims to have helped more than 200,000 creators.
There is no time limit for campaigns on Patreon because it is a subscription-based platform. Patrons can continue to support creators in this way. In return, they often give them exclusive content, individualized experiences, and early access to new releases. Depending on the tier that the creator chooses, Patreon levies platform fees ranging from 5 to 12 percent, as well as payment processing fees of 2.9% plus $0.30. Although they are primarily a platform for artists, creators, and influencers, some SaaS companies offer their tools to their supporters, such as ConvertKit and Virtual Cottage.
More crowdfunding platforms for SaaS startups are popping into existence
In conclusion, it is very important for a SaaS development company's fundraising campaign to use the right crowdfunding platform. By understanding the different types of crowdfunding platforms available and their specific features, companies can make an informed decision about which platform is best suited for their needs. Before launching a campaign, it's also important to plan and prepare carefully, making sure that the product is well-made, the campaign message is clear, and the target audience is interested. With these things in mind, SaaS development companies can use crowdfunding platforms to turn their ideas into reality and find investors who share their vision.
However, if you still didn't find the right option for you, trying your luck with other new platforms is always an option. New, niche, or hybrid crowdfunding platforms are getting their business online as we speak. We highly recommend staying updated in this exciting and dynamic field.