Branding shapes the way potential clients and investors perceive your enterprise, so it's one of the most important aspects of your SaaS. However, it's not only about having a beautiful logo or a fun tagline.
If you want your branding to matter, you'll have to take a series of steps, and well-thought-of decisions, to ensure you create an attractive, strong identity on the market.
Naturally, startup branding doesn't come easy for everyone — especially if they're new to design and marketing altogether.
So, to help you on your way, we've created the ultimate guide to branding your SaaS startup. By the end of this article, you'll be able to start crafting a brand that will put your product and startup on the map.
Branding Strategies for Startups
Don't Forget To Tell Your Story
As humans, we love telling and listening to stories. They allow us to connect to people as well as brands, by learning who they are, where they come from, and how they got there.
So, branding a startup company should start with building a good narrative, and relaying it to the users. As a result, telling your story will allow your clients to connect to your brand on an emotional level.
If people are drawn into your story, they will be more likely to invest in your product, as well as your SaaS.
So, as a SaaS founder, it's your duty to tell a memorable, informative story that will be at the forefront of your brand.
Mind the Language
Your SaaS startup needs to have its own voice, message, and personality that the customers can resonate with.
Think about what words or phrases can be used to best describe your startup and the goal of your enterprise. Is your tone warm, friendly, and welcoming, or professional, reliable, and straightforward?
Try not to be too broad, while also staying true to the startup's values for a cohesive message. At this point, you could also think of possible taglines that can be used with the branding. Finally, to properly brand your startup, make sure your tone is consistent across your website, social media, and any other mediums.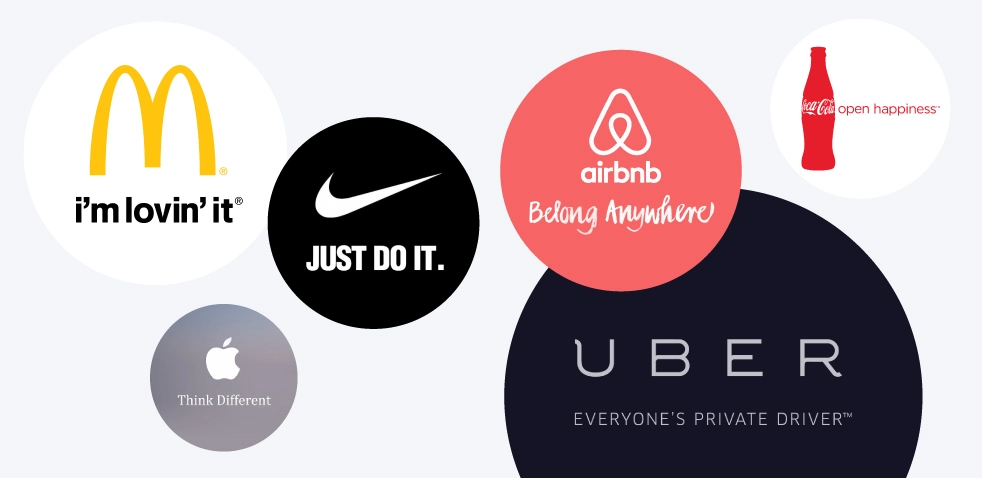 Find the Perfect Brand Name
You only get one short chance of making a good, lasting impression, and your startup's name plays a key role in that.
You need to make sure that the name you choose relays your message while being easy to remember and relevant. The given name also has to be memorable and should work well with the tagline if you've selected one.
It's best to think of a catchy and creative brand name, but don't overdo it so that your brand doesn't lose its professional appeal.
Create Your Visual Identity
We tend to rely on our sight when searching for clues and forming attachments to things around us. Thus, crafting the perfect visual identity to go along with the messaging and vision of your startup is of the utmost importance.
According to color theory for brands, different colors evoke different emotions in us and convey what the startup is about. Additionally, typography plays a great role in relaying information about the brand as well as the product itself.
To create the perfect visual identity, and ensure your brand is properly represented, you might want to consider hiring a startup branding agency. Depending on your budget, you can even look into getting a startup branding package.
This type of brand design for startups tends to be on the more expensive side, but it provides you with all the materials and marketing strategies you'll need.
That being said, branding services for startups are often a luxury that not everyone can afford. So you might have to consider an alternative, more DIY solution, and we'll talk more about that later.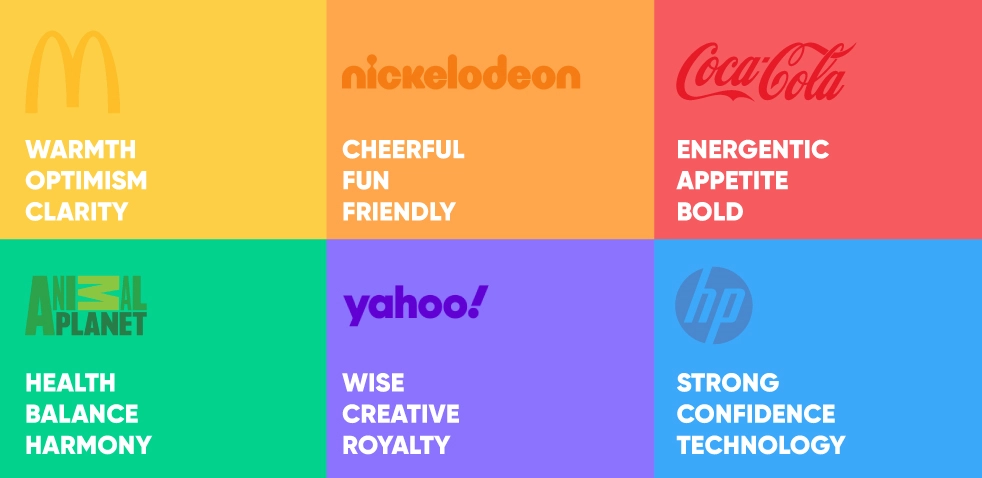 Additionally, if you're on a budget, you can find a designer that's still in school and negotiate a lower price — no matter how niche your product is.
Whether you're trying to compete with startup watch brands, or making pet clothes, you should be able to find someone.
For example, when it comes to the latter, you can try reaching out to students from the FIT pet product design and marketing program to negotiate a better price.
Think About Your Company Culture
Whether you're one of the many startup fashion brands entering the market, or creating a niche SaaS solution — company culture matters.
The company culture is an important factor would-be users, employees, and investors take into account when they're considering investing in your brand. Startups that have a well-rounded, appealing company culture invoke trust in people, and therefore grow more easily.
Take Zappos for example — the company that comes with a positive culture that allows it to stand out among so many other startup clothing brands. Moreover, the company is known for providing a great customer experience, which is why many choose to spend their money and invest in them.
So, it's also important to note that once you've established your company culture, your actions and your employees reflect it as well.
Pour Your Brand Identity Into Your Website
With so many people taking their business online, it's essential that your website has a strong presence. It should convey your messaging, mission, and brand identity with the visuals matching everything established in the visual identity. The website colors ought to match the brand's colors, as well as the typeface(s) from the logo.
Also, keep in mind that all elements, colors, and typography need to be readable on the website. Certain bright or dark colors, as well as decorative likely, won't be legible, so you'll need to replace them to make browsing your website easy.
Speaking of which, you ought to build a website that's compatible with smaller screens. The reason behind this is that, according to statistics, the vast majority of users use their phones to browse and shop.
If your website looks great on computer screens but is difficult to navigate on smaller ones, the customers will simply leave and take their business elsewhere.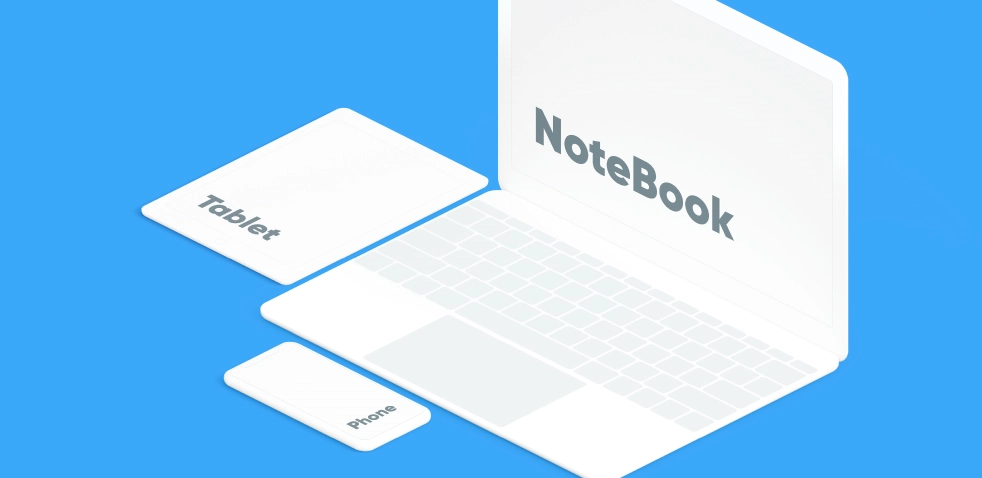 Finally, keep in mind that your writing style should also reflect your brand message and vision. If you're trying to come off as more playful, use a lively, friendly tone. On the other hand, you're looking to attract a more professional, business-minded crowd, go with a formal, traditional voice.
Make Your Social Media Presence Known
In this day and age, no company can afford not to have a strong social media presence. Accordingly, a brand strategy for startups must include thorough plans and strategies for the way they interact on social media.
The various platforms offer incredible ways of interacting with your clients, which you must take full advantage of.
Begin by researching which platforms your target audience uses and interacts with the most. A tool that can be extremely helpful in determining where your target users are is SproutSocial. Here, you'll be able to pinpoint how, when, and where your target clientele uses social media.
Once you've chosen the best platform to work on, create your profile, and at least one week's worth of posts to follow. Make sure you stay on-brand with the colors and typography as well as your established voice. You can also use social media planning tools to help you schedule weeks worth of posts at a time.
Create a Promotional Plan
Once you have all of your ducks in a row, you need to start making plans for your startup branding strategy. The best branding companies for startups can help you create a plan, or you can craft one yourself. Once again, you'll need to take a deeper look into how they're spending their time and money on various platforms.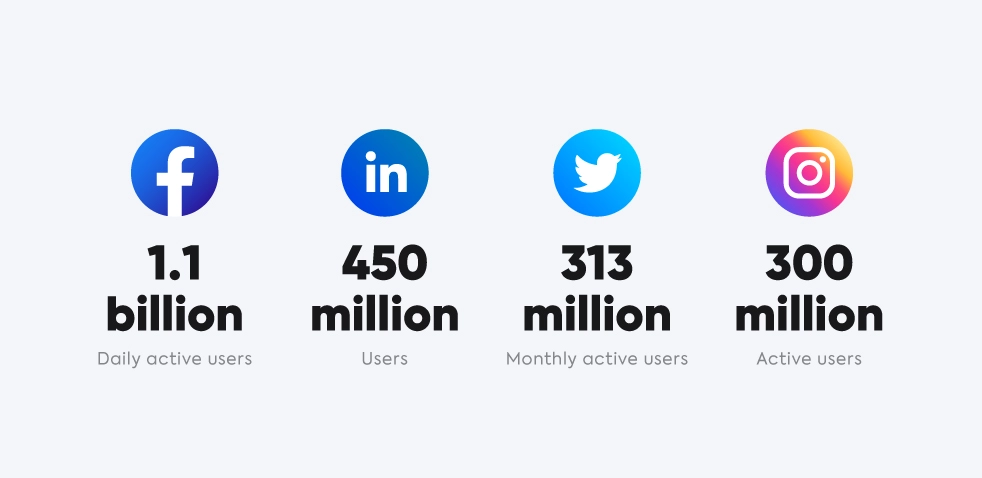 For example, if your target audience primarily uses social media, create a promotional plan that will feature targeted ads, partnerships, etc on that platform. You should also consider Google Ads, paid influencer partnerships, and articles on various websites in good standing, as long as they are related to your SaaS.
Since most startups tend to have a limited advertising budget, you'll need to ensure that each penny you spend goes to the right place. The only way you can do this is by creating a thought-out, specific plan for running promotions on the various platforms.
Additional Resources to Create Branding for Startup Companies
Hiring a branding agency for startups may not be a realistic option, so you might have to come up with an alternative solution. The following are our top two recommendations to help you get started on your branding journey by yourself.
The Startup Branding Funnel
If you still feel unprepared to create proper branding for your SaaS startup, you should consider reading The Startup Branding Funnel. The book is written by marketing and entrepreneurship experts and can help you get a firm grasp on branding from start to finish.
This guide is perfect for startups, as it doesn't require a huge branding budget, and teaches you how to make the most of your resources.
It features a dynamic process, which is a great fit for the ever-changing environment of early startups. Additionally, it offers a step-by-step guide to finding the best branding solutions, as well as a lot of practical case examples. It's easy to understand, and perfect for those new to the world of branding startups.
The Lean Branding Guide
If you're completely inexperienced, yet want to create your own branding strategy, the Lean Branding Guide might just be the perfect solution for you. This guide features 100+ DIY branding strategies and case studies, as well as a step-by-step guide for building your brand strategy.
The Lean Branding Guide also teaches you how to tell appealing stories with your branding, and make a great first impression with clients. This book will provide you with a way to create your brand story, symbols, and strategy — whatever background you come from.
Branding for Startups — The Three Golden Rules
1. Be Authentic
Startup branding is quite complex on its own, but the process becomes exponentially more difficult when you aren't staying true to yourself. Remember that you're in a unique position, and most people love to root for the underdog. They do this by supporting startups, as opposed to big corporations — and you can capitalize on that.
Don't try to oversell yourself, and be honest and authentic with your clients, as they will surely appreciate it and be able to relate to you easier. While it may be tempting to tell your clients what you think they want to hear, this will only make things much more complicated in the long run. So, stay true to who you are as a brand, and your customers will surely appreciate you for it.
2. Don't Overthink It
Admittedly, branding a startup isn't a simple process, but that doesn't mean you need to make it even more complex than it already is. Moreover, this is where a lot of startup branding goes off the rails, as the founders end up biting off more than they can chew.
For example, if you're choosing a logo, don't think about whether it's still going to reflect your startup in five to ten years' time. Instead, consider whether it's going to appeal to your current audience, and tie into your messaging and vision. It's normal for your brand to expand and grow over time, and if the changes are seismic, you'll be able to address them when the time comes.
All in all, in the beginning, everything should be kept simple and straight-forward, to allow your customers to understand and relate to you more easily.
3. Break the Mold
More often than not, creating a SaaS startup means bringing a brand new concept and unique project into the world. Thus, putting you in a unique position, and somewhat of an advantage — which you should make the most out of.
That means that you shouldn't be afraid to break the mold and get as creative as you can with your branding and marketing. One great example of a startup's branding strategy that came completely out of the left-field was Cards Against Humanity.
The startup advertised its product as a game made for "terrible people", but still had incredibly positive feedback when first launched. The reason behind this? It was honest, special, authentic — and completely unique!
So, don't be afraid of breaking the mold, and be as out there as your product, and the market allows.
FAQ
How to Achieve Startup Branding Success?
The best way to achieve startup branding success is to create an honest, well-rounded story around it and a visual identity to match. Then, make sure your website and social media match the vision you've created.
What Is a Startup Branding Package?
A branding package includes all of the visual materials a startup needs to successfully market itself. This includes the brands messaging, story, culture as well as other elements being implemented on various promotional materials.
Should I Use a Startup Branding Guide?
Absolutely. A startup branding guide, such as the Lean Branding Guide or Startup Branding Funnel can be a great tool to help you on your way. They'll give you a clear roadmap and show you what steps to take to ensure you create a great brand.
What Is Startup Branding and Positioning?
Startup branding includes your logo, messaging, promotional posts, and other materials. Brand positioning is what makes the product and brand you've created stand out in your customers' minds.
How Much Does Startup Branding Cost?
Startup branding can cost well into thousands of dollars — or it can be almost free of charge. The prices depend on whether you want to hire someone, or are willing to do the hard work by yourself.
Liked our guide? Share it with your startup friends on social media, and follow us on Facebook and Linkedin for more fresh info on branding and strategy for startups.