When most of us think of startups, CEOs like Bill Gates and Zuckerberg come to mind. That's probably why everybody seems to think that you have to be an absolute tech pro in order to create a successful startup. However, this couldn't be farther from the truth.
As a matter of fact, you don't need a fancy IT degree to create a lucrative startup. You don't have to know anything about coding to make it in the startup biz.
A staggering number of successful companies were founded by average Joes, who had no prior knowledge of or experience in tech. Many of these founders went on to become multi-millionaires (who's average now), and their startups have generated billions of dollars.
So, to prove that you don't have to be an industry insider to make it, here's our list of top 10 startups established by non-tech founders.
Airbnb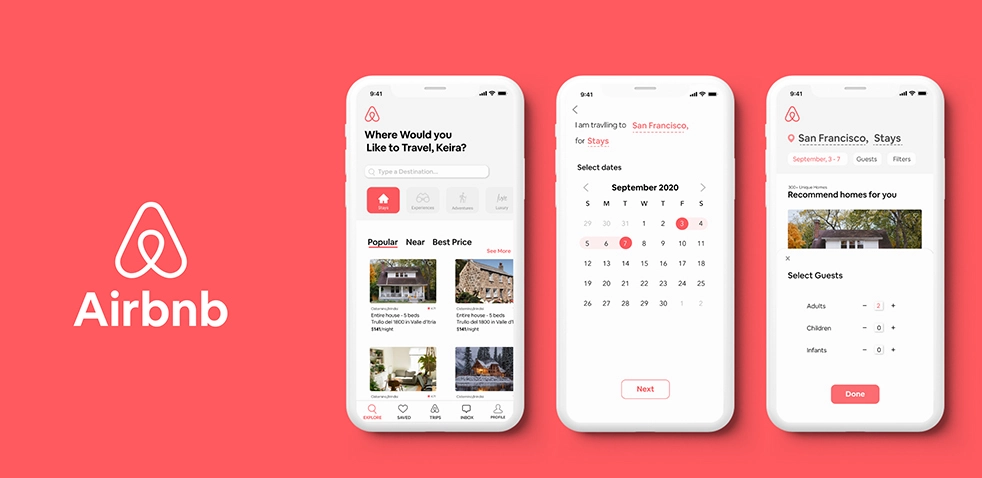 Brian Chesky is an industrial designer turned entrepreneur who founded Airbnb and led it to exceptional success. Nowadays, he's brushing shoulders with the likes of Mark Zuckerberg despite not having any previous experience in the industry himself.
Chesky came up with the idea for Airbnb with his roommate, when they were short on rent, and started renting an air mattress in their apartment. Airbnb was founded in the following year, and Chesky continues renting out a couch in that same apartment to this very day.
Chesky's entrepreneurial spirit allowed Airbnb to become the first, as well as the single most successful peer-to-peer lodging service. Not to mention, the company has attracted a great number of investors (67 of them) and raised around $6.4 billion in funding. Airbnb has also become a major player on the market and acquired 21 organizations including HotelTonight, Urbandoor, and Luxury Retreats.
Airbnb's current net worth is estimated at anywhere from $35 billion dollars, to $18 on the lower end due to Corona-inflicted debt financing.
Tinder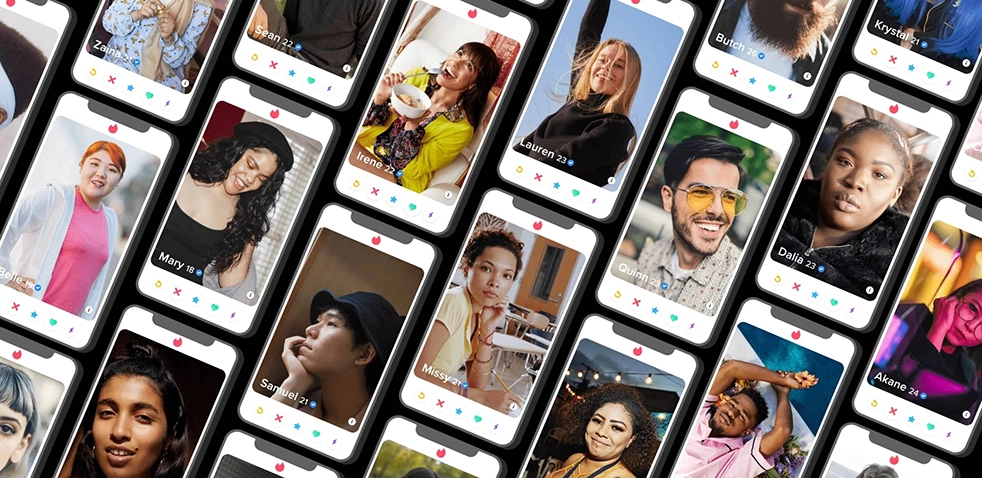 One of the founders of Tinder, Sean Rad is living proof that even a college dropout can create an incredibly successful startup. Namely, Rad was born to immigrant parents and left Business School at the University of Southern California when he was only two years in, in favor of becoming an entrepreneur.
He was introduced to Joe Munoz during a hackathon held by his employer at the time, a startup incubator called Hatch Labs in 2012. The two of them started talking and brainstorming — and the idea of Tinder was born.
Rad wanted to create some innovation in the field of online dating, by creating an app with a double opt-in system that can alleviate the stress of meeting new people IRL. He also wanted to allow users to find new people in their proximity, as opposed to connecting them with those they already know.
Luckily, Munoz had the capabilities to turn all of these features into a reality. The two men also invited a designer and a front-end developer to their team and started working out of the office of Rad's childhood friend. Rad's good business sense and experience and Munoz's coding skills allowed Tinder to become an overnight success
Tinder initially raised $50 million in funding over three rounds, and its most recent funders are Benchmark and IAC. Nowadays, the app makes money through subscriptions and other paid services, which it launched back in 2015 — much to the dismay of its users.
Luckily, the tide has since turned and in 2019, Tinder made $1.2 billion from purchases of additional swipes alone. Tinder has also gone on to acquire three organizations, and the company's net worth is currently estimated at around $10 billion.
StyleSeat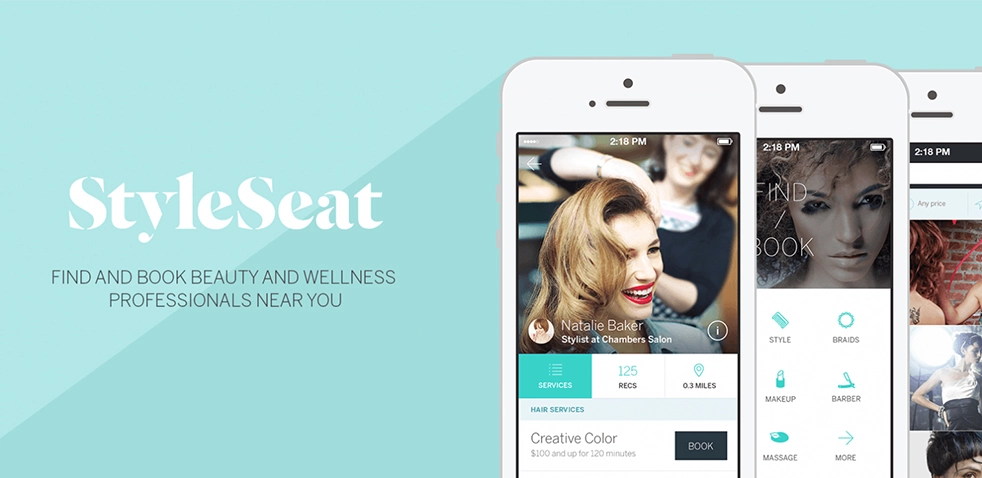 Back in the day, Melody McCloskey had completed a degree in French and International Relations and was working in PR, when she had the idea of creating StyleSeat. As McCloskey became a disgruntled customer of several stylists, she saw that there was a problem on the market — one that no one else had managed to solve.
So, she started raising funds and creating plans for StyleSeat, which soon became the largest beauty marketplace in the world. Thanks to McCloskey's good business sense and entrepreneurial skills, StyleSeat quickly became popular with both users and investors.
The venture garnered around $40 million in funding and attracted 22 investors that strongly believe in what the app stands for. StyleSeat's origin story only goes to show that you don't need a fancy tech degree to make it. Instead, all it takes is a good idea, and someone willing and able to see it through to fruition.
TeePublic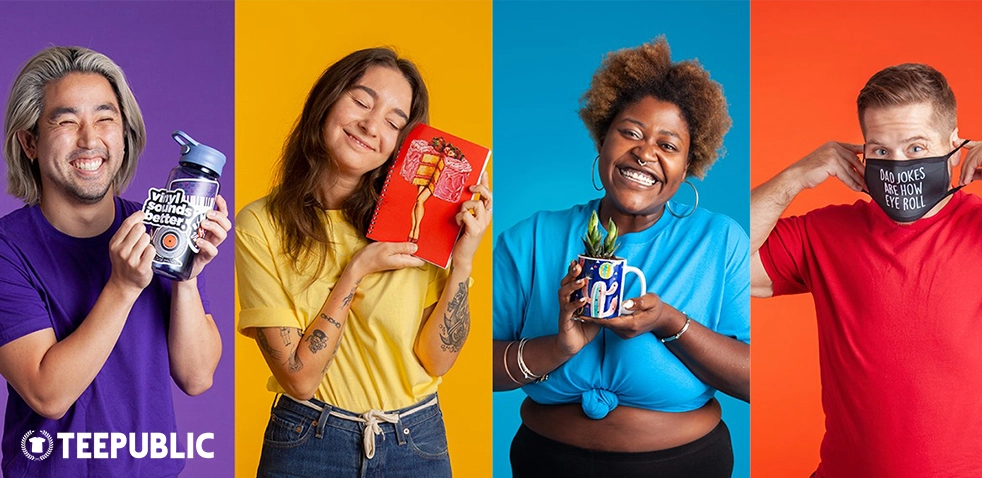 Adam Schwartz is an entrepreneur to his core, and before creating TeePublic, had launched another successful startup (BustedTees) and the website CollegeHumor.com. BustedTees, in particular, was a huge success at first, but once the company's profit margin began to suffer, Schwartz realized it was time for something new, and TeePublic was born.
With solid business knowledge and a good understanding of the current market, Schwartz was able to grow the new company exponentially. So, TeePublic would go on to match the size of its predecessor within the first year and consistently double its earnings for years to come.
Schwartz's unique perspective on business enabled him to create and nurture several successful startups — and know when to walk away from them. Namely, he was able to observe the very moment when the market is becoming oversaturated with similar ideas. When he concluded that he couldn't improve on anything that's already out there, he knew he needed to sell the business or terminate it.
Thus, he sold TeePublic for a cash price of $41 million to Redbubble. This decision turned out to be beneficial for both TeePublic, and Schwartz who would go on to future successful endeavors.
Redbubble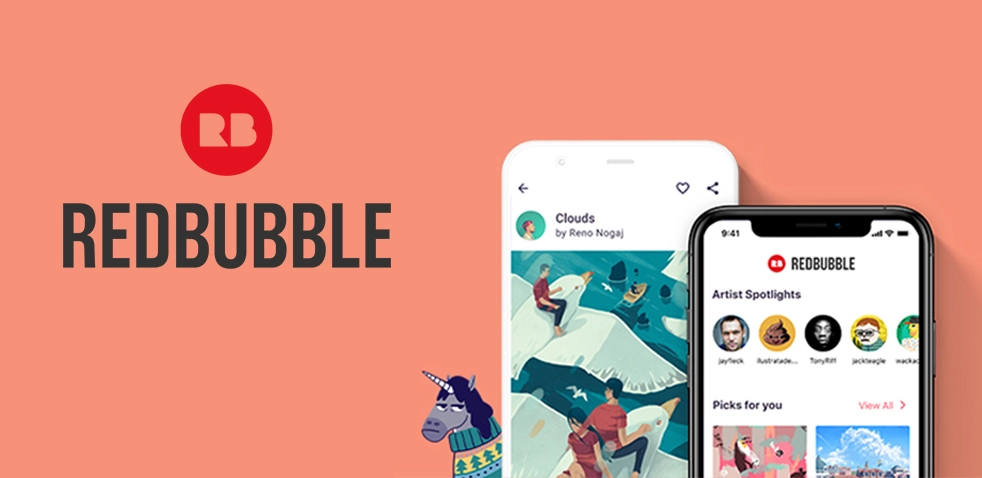 Martin Hosking, the co-founder and current CEO of Redbubble graduated from the University of Melbourne with a bachelor's in History and Economics and a master's degree in Business. He had no prior experience in tech when he started the online art community, known as Redbubble.
Nevertheless, Hosking's entrepreneurial efforts led the company to receive $55.8 million in 2016, with its IPO estimated at $288 million at the time. Redbubble has attracted some major investors, such as Acorn Capital, Piton Capital, and Blackbird Ventures. The company has also made a notable acquisition, buying out their US rival TeePublic in 2018 for $41 million — in cash.
Since going public, Redbubble has gone on to achieve astonishing success, with total reported revenue from services in 2019 being valued at $307 million. Along with the company's success, Hosking's star also continued to rise, and he is currently the chair and investor in several startups as well.
Pinterest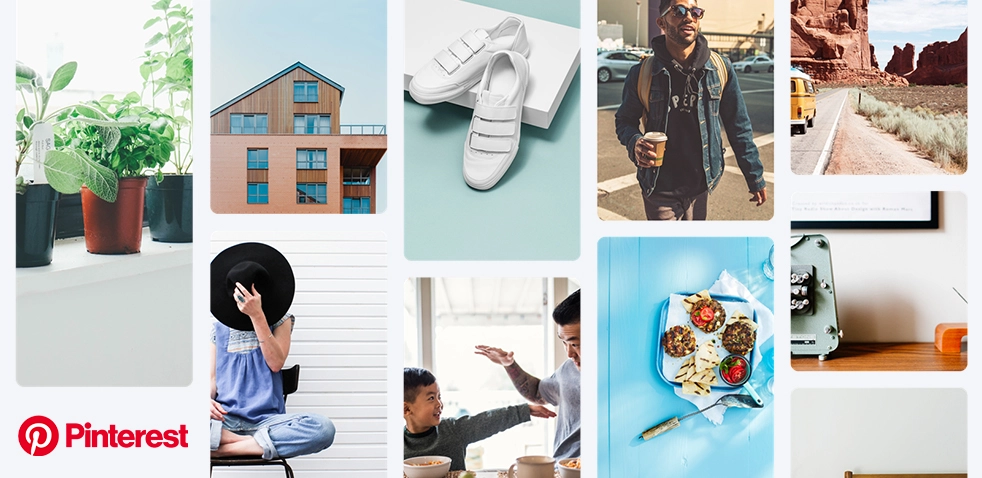 Pinterest was founded by Evan Sharp, an Architecture and History graduate with no prior experience in tech. The site was launched in 2010, when Sharp, who loved gathering different images and text, had the idea of creating online mood boards of sorts. The concept was so unique that Pinterest had received approximately $1.5 billion in funding from its 43 investors.
Not to mention, thanks to Sharp's entrepreneurship and leader skills, the startup's valuation at IPO was estimated at $12.7 billion. To this day, Pinterest is one of the most used creative social media platforms in the world, and its stock is continuously on the rise.
Nowadays, Pinterest mostly makes money with advertising and through promoting pins. These ads are made to look similar to user-generated posts, and earn money for the company by generating clicks. This idea made all of the difference to Pinterest, and in 2019 the company generated an estimated $1.03 billion – through advertising alone.
Teespring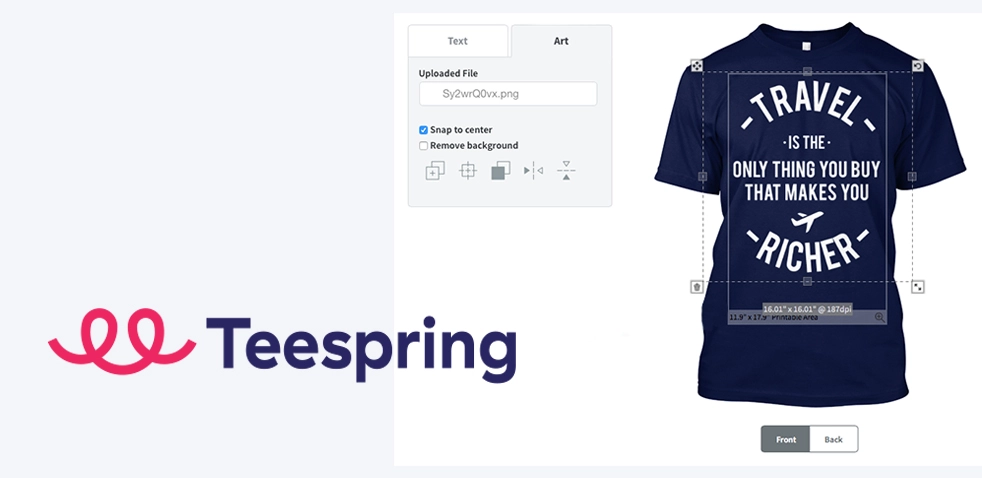 Walker Williams, the CEO and founder of Teespring knew from a young age that he wanted to be an entrepreneur – he just needed the right idea. Fast forward to his days in college, Williams started designing and selling t-shirts with one of his friends, and not long after – Teespring was created. Nowadays, the website generates around 100K orders a month and is thought of as one of the great tech innovations.
Despite not having any programming knowledge, Williams' idea was so innovative and well thought out that it attracted $61.9M in funding over 5 rounds. The latter round of funding gave Teespring an estimated valuation of $650 million – and that was just the start. The company soon became a Silicon Valley darling, and despite going through some ups and downs, the founder's entrepreneurial spirit has allowed them to find ultimate success.
In recent years, Teespring went through some restructuring in an effort to become more focused on providing a quality service. As a result, the company has been able to diversify its services and has reached $1 billion in sales from its inception to 2019. In 2020, their estimated annual revenue stood at $97.5 million a year – proving that a person that has no background in tech or business can create and manage a successful startup.
Nextdoor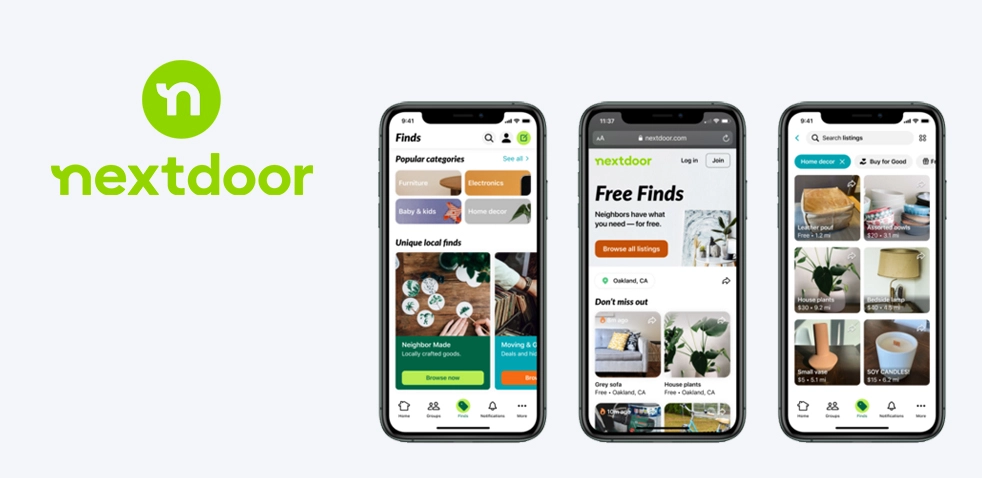 Nextdoor's founders come from various walks of life. One has a bachelor's in English, another a degree in Marketing, and so on. Interestingly, none of the five founding members comes from a tech background, but that hasn't stopped them from creating this incredibly successful app.
Nextdoor started with one simple idea — allow people to get to know their neighbors and neighborhoods and has grown exponentially since first being launched in 2008. It had received an estimated $455.2 million in funding and is backed by some major players such as Benchmark, Comcast Ventures, Greylock Partners, and others.
In recent years, Nextdoor has also been able to acquire the ownership of a news site, Hoodline, as well as Streetlife, a UK social network service. However, what really took Nextdoor to the next level was expanding its service to ten other major countries, besides the US. Nextdoor also introduced advertising to its platform in 2017, which gave them an additional stream of income.
All of these clever business moves allowed Nextdoor to raise $123 million in funding in 2019, and reach a valuation of $2.1 dollars that same year.
Vida Health Inc.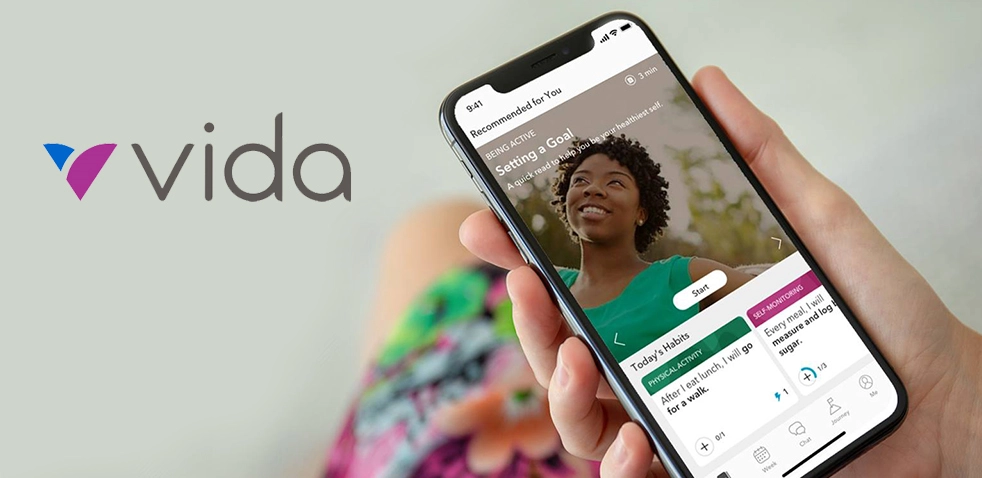 Stephanie Tilenius holds a degree in both Economics and International Finance, which she took full advantage of when starting Vida Health Inc. Without a background in tech, Tilenius likely had some reservations about starting such an ambitious tech startup, but she did it nevertheless.
She was inspired to create Vida Health because her father suffered from four chronic conditions, and both of them struggled to keep up with everything. Alas, Vida Health was born.
Vida Health works with medical professionals and uses sophisticated software to provide personalized health programs and coaching. It's one of the most lucrative personalized, on-demand mobile health platforms, and it was founded by a person who had no knowledge or experience in tech.
The company is so successful that it has, so far, generated $79 million in funding, with Ally Bridge Group and Canvas Ventures taking the roles of lead investors. Additionally, Vida Health has an estimated post-money valuation in the range of $100-500 million.
Pandora Radio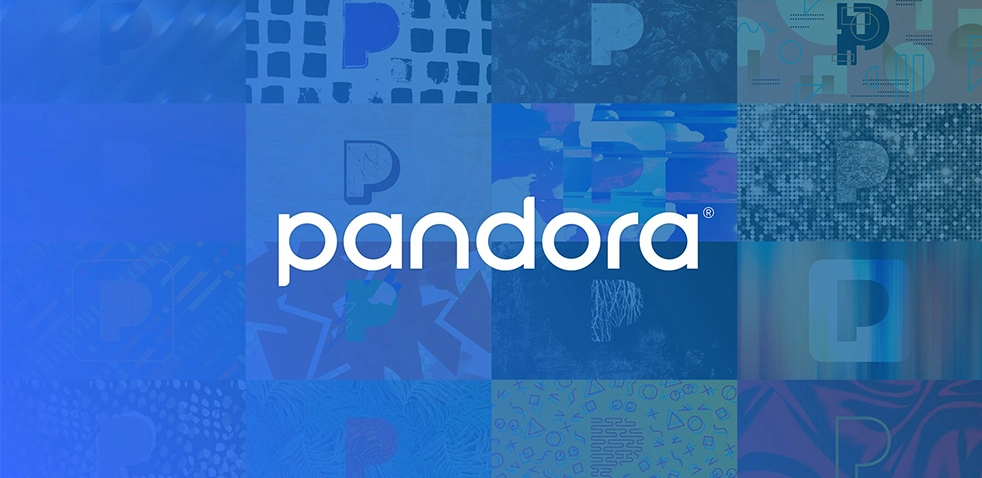 Without a doubt, Pandora is one of the greatest tech giants. To say it has made unbelievable leaps and bounds from its humble beginnings in 2000 would be an understatement.
However, the startup's co-founder and former CEO, Tim Westergren, had no tech knowledge or skills. Westergren had a passion for music and worked many odd jobs such as composer, recorder, and even a nanny before setting up Pandora Radio.
Nevertheless, the startup was so successful that Westergren was even named one of Time's Most Influential 100 people in 2010. His hard work and entrepreneurial skills also led Pandora Radio to extraordinary success, allowing it to receive $750.3 million in funding, from 23 different investors.
The company had also performed five successful acquisitions, buying out KXMZ, Radio, Ticketfly, and most recently AdsWizz to the tune of $145 million. Not to mention, in 2018, Pandora Radio made a $3.5 billion cash deal with Sirius XM Radio.
The incredible success that Pandora has had on the market was, in small part, due to Westergent's efforts and skills. A non-tech founder, who built his startup from the ground up, relying solely on his vision and hard work.
Final Thoughts
What these, and many other companies have proven time and time again is that you don't need to have any tech knowledge to create and nurture a successful startup.
Moreover, the vast majority of these entrepreneurs operated solely on their personal experiences and the ability to recognize the demand and become millionaires many times over.
Having the right idea at the right time, good business and people skills, as well as a lot of determination is all it takes for you to become a mogul. Remember, even Steve Wozniak needed Steve Jobs to be able to successfully market Apple.
So, if you're on the fence about founding a startup as a non-tech person — just go for it. As all of these startups have shown, all you need is the hard work, and the determination to see your idea through and capitalize on it.